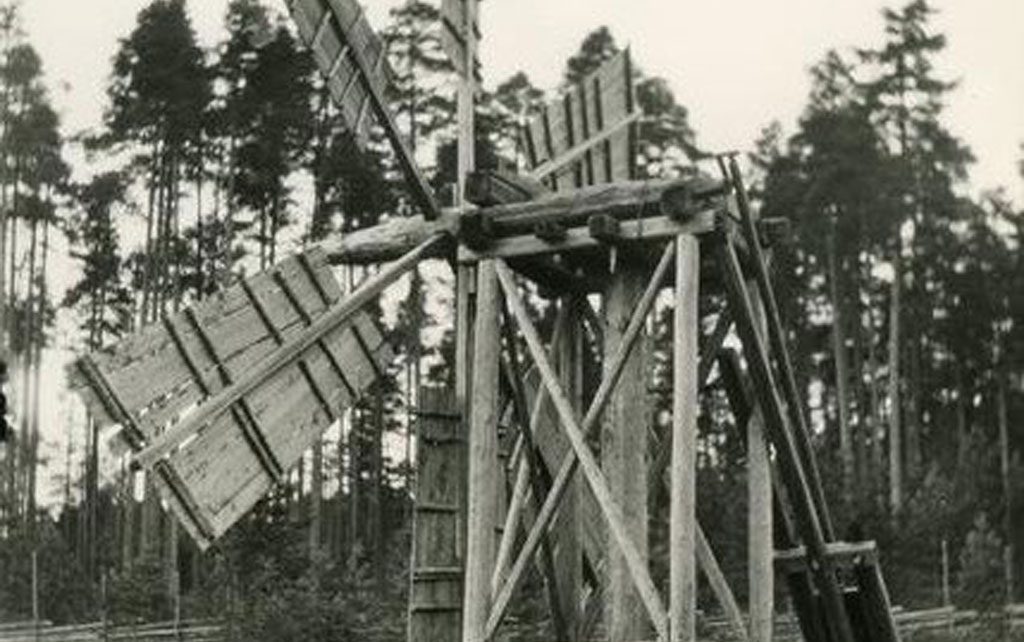 Getting to know Finnish Mills,
by Leo van der Drift
The Mills Archive at Reading, UK, not only holds British material, but also a lot of 'foreign' documents. One of the first projects on nonUK material was the cataloguing and digitising of Rex Wailes' Finnish mills collection. Much of the work was done by Kate Doughty, a young student who did an excellent job during her internship at the Archive. The project was finished in August of last year and the result is now freely available to the public.
The Rex Wailes Finnish mills collection contains over 1200 photographs from all over the country. Apart from that, there are a lot of notes and documents on individual mills. All this material has been tied together by Kate. She developed a framework consisting of eight pages:
General Overview.
A Note on Finland from Rex Wailes and Auvo Hirsjärvi, Rex's Finnish contact.
Types of Finnish Mills.
A few interesting mills arranged by province.
TIMS symposium speech on Finnish shingle mills, delivered at Matlock in 1977.
A Glossary of Finnish mill terms in English.
Rex Wailes' obituary.
About the author.
So why not explore a country most of us know little about, and get acquainted with such phenomena as toe mills, mamsel mills, composite mills and skeleton mills? Just read the article at MillsArchive.org and enjoy!
---
Excerpt from the E-news of The International Molinological Society, Issue 21, 2016