Tuulimyllyissä yhdistyvät kirvesmiehen, sepän ja puusepän taidot nerokkaalla tavalla. Lisäksi nämä erikoisen malliset rakennukset tuulisilla aukeilla, kukkuloilla ja rannoilla ovat tärkeitä kulttuurimaiseman maamerkkejä. Keski-Euroopan mahtavien teollisuusmyllyjen vastapainona Suomen pienet tuulimyllyt muodostavat yhdessä pohjoisen Itämeren saarten myllyjen kanssa mielenkiintoisen ja ainutlaatuisen ryhmän maailman tuulivoimatekniikan perinteen kartalla. Jokainen Suomen yli 700 säilyneestä tuulimyllystä on säilyttämisen arvoinen todiste konetekniikan, maanviljelyn ja arkkitehtuurin kehittymisestä.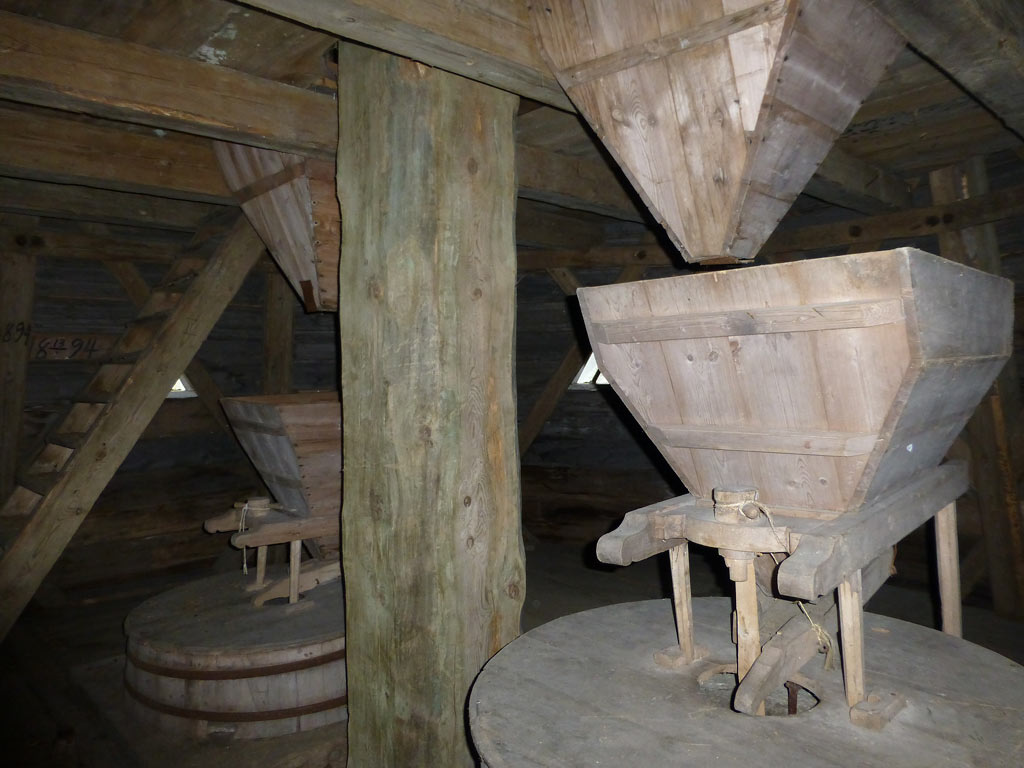 Tuulimyllyjen kulttuurihistoriallinen arvo
Tuulimyllyjen kulttuurihistoriallinen arvo perustuu moneen seikkaan. Ensinnäkin on todettava, että yli 100 vuotta vanhojen rakennusten määrä on hyvin vähäinen Suomessa. Tuulimyllyt edustavat yhtaikaa maatalouden kehittymistä, rakennuskulttuuria ja teollistumista. Nerokkaalla tavalla niissä yhdistyvät kirvesmiehen, sepän ja puusepän taidot. Kahta samanlaista vanhaa myllyä tuskin löytyy, koska ne rakennettiin pääosin paikallisin voimin ja aina erilaisiin tarpeisiin yleensä ilman mallipiirustuksia.
Myös niiden maisemallinen arvo on suuri. Erikoisen malliset rakennukset tuulisilla aukeilla, kukkuloilla ja rannoilla ovat tärkeitä kulttuurimaiseman maamerkkejä. Näin ollen on jokainen vanha tuulimylly säilyttämisen arvoinen.
Tuulimyllysanastoa englanniksi, eestiksi, suomeksi ja ruotsiksi
Tuulimyllysanasto on koottu kirjallisista ja nettilähteistä. Rajoituksistaan huolimatta se toivottavasti auttaa niitä, jotka innostuvat tutkimaan aihetta näillä kielillä.
Eestiksi

Suomeksi

Ruotsiksi

myllytyyppi, type of mill
postmill
pukktuulik
jalkamylly, varvasmylly
stubbkvarn, stolpkvarn, fotkvarn
hollow post mill
harakkamylly
holkkvarn
smock mill, Dutch mill
Hollandi tuulik
mamsellimylly
hättkvarn, holländare
koneisto, machinery
sails, sweeps
tiivad
siivet
vingar
sail bar
siiven varsi
kvarnarmar
wing stock, sail stock, middling, main spar
tiiva ige, ike
siiven apuvarsi
hjälparm
wind shaft
võll, võlv
siipiakseli, siipitukki
gångås, drivaxel
bearing
laakeri
lager
journal, neck
kaela tits
siipiakselin kaula
axelns hals
poll end, canister (cast iron)
siipiakselin etupää
kvarnhuvud, storände
tail end
siipiakselin takapää
lillände: axelns bakända
brake wheel
suurratas
suuri hammasratas / hammaspyörä
kronhjul, storhjul
cog
hammas
hammas
kugg
spokes
ardam
rattaan puolat
ekrar
brake
pidur
jarru
broms, pass, trög
wallower
värkel
lyhty, trälli
trellan, drevet, lyktan
upright shaft
pystyakseli, tantari, mäntä
kvarnaxel
spindle
pill, harkpill, argiraud
neularauta, väkirauta
trellnål, spindel
jauhamislaite, grinding apparatus
hopper
(vilja)kolu, korv
suppilo, tuutti
tratt för korn
trough
king, küna
porsas, ruuhi, karistin
ränna
millstones: runner stone, bedstone
veskikivid: kivitörskivi, krants
myllynkivet: päällyskivi, aluskivi
kvarnstenar: löparen, liggaren
stone casing, stone furniture
kiviraam
kivilaatikko, kahna
mjölkar: låda kring, kvarnstenarna
meal spout
jauhotorvi
rör för mjöl
meal bin
jahukirst
jauholaatikko, kahmalo, jauholaari
låda för mjöl?
rakenne, structure
body
kere
myllyaitta
kvarnhuset
tail pole
veskisaba, sabapuu, vehmer
häntäpuu
vindhäst, kvarnhäst
breast beam, weather beam
siipiakselin etupäätä kannattava palkki
tail beam
siipiakselin takapäätä kannattava palkki
porch, balcony
kuisti
bro
post
sammas, emapuu, post
tukki, tammi
stubbe, stolpe
hollow post
pystypatsas
crown tree
pöörpakk, söömer, ematala
niskahirsi
hjärtstocken
trestle
raampakud
jalka
fot
ladder
trepp
tikkaat / portaat
stege / trappa
floor, deck
lava
silta, lattia
brogolv
kelkkaset
brostockar
collar (or bearing) above the sub-structure that carries the body
kääntölaakeri
sadel
cap
müts
hattu
hätta
Viitteet
Auvo Hirsjärvi, Rex Wailes. Finnish Mills, Part I: Watermills, Part II Mamsel or Smock mills, Part III Hollow Post Mills and Part IV: Post Mills. The Newcomen Society, 1968–73.
Toivo Vuorela. Suomen kansankulttuurin kartasto 1 — Atlas of Finnish Folk Culture SKS 1976, ISBN 951-717-099-8, ISSN 0355-1768, Old map of windmills.
Toivo Vuorela. Suomalainen kansankulttuuri 1975. ISBN 951-0-07190, 951-0-07190-9.
Toivo Vuorela: Etelä-Pohjanmaan kansanrakennukset 1949.
Timo Jokelainen. Lakeuden tuulimyllyt. Oulun Yliopiston julkaisu C65, ISBN 951-42-4981-X.
Historiallinen maatalous; Helsingin yliopisto. http://www.helsinki.fi/kansatiede/histmaatalous/maanjaot/voimakoneet.htm
http://museovirastorestauroi.nba.fi/muut-kohteet/tuulimyllyt
Eriksnäsin tuulimyylyn restaurointisuunnitelma. Kymenlaakson ammattikorkeakoulu, 2009. https://www.theseus.fi/handle/10024/5031
Website of the International Molinological Society (TIMS) — active since 1965, and the only organization dedicated to mills at a worldwide scale.